So Anoush wanted a step by step for making a Painting with Sim Paint Shop.
Sim Programs Sim Paint Shop
that is made by Jud Hudson.
As I have used it a little myself, I thought I could do that for her !
You will also need Transmogrifier and a Magic Cookie:
The Magic Cookie is to avoid Id conflicts among the paintings / objects you make.
Transmogrifer aka Tmog

My Steps in Transmogrifier and Sim paint Shop:

A: Transmogrifier:




Do not Forget to get your own Magic Cookie and write that in Tmog!
Tmog will remember it !




B: Now to Sim Paint Shop!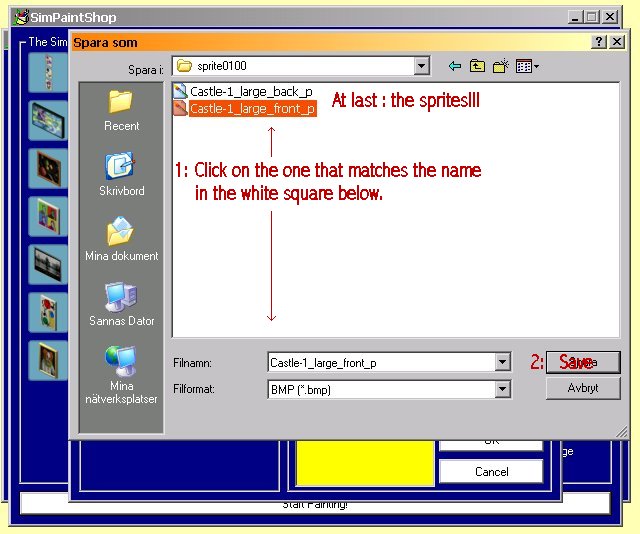 C: Now we can check the Sprite in paint ( Or PSP or Photoshop etc)





D: And then Back to Tmog:




Done !:)

Home again !
Home